On March 28th, Arkema is hosting on its own booth a leadership panel entitled "Sustainability and Market Transformation" where they will be joined by industry leaders Perstorp, PPG, the European Association of Chemical Distributors and OMYA, with their most talented experts in the field of sustainability.
Thought leader panel event "sustainability and market transformation"
Arkema is bringing together leaders from across the value chain to discuss and collaborate on the most innovative solutions needed to meet consumer expectations for a more sustainable lifestyle; and to address tomorrow's challenges such as climate change, resources scarcity, urbanization and technology transformation. Starting with brand owners' vision and commitments to evolving consumer and industry expectations, Arkema's coating and its Bostik adhesive solutions' experts – together with their guest speakers – will discuss new ways and specific examples of meeting these trends through a more connected value chain ecosystem.

New sustainable offers
For this 2023 ECS edition, Arkema will showcase its new sustainable offers for the industry, providing answers to emerging markets like home efficiency, more circular housing, community well-being, decarbonization of the built environment and more.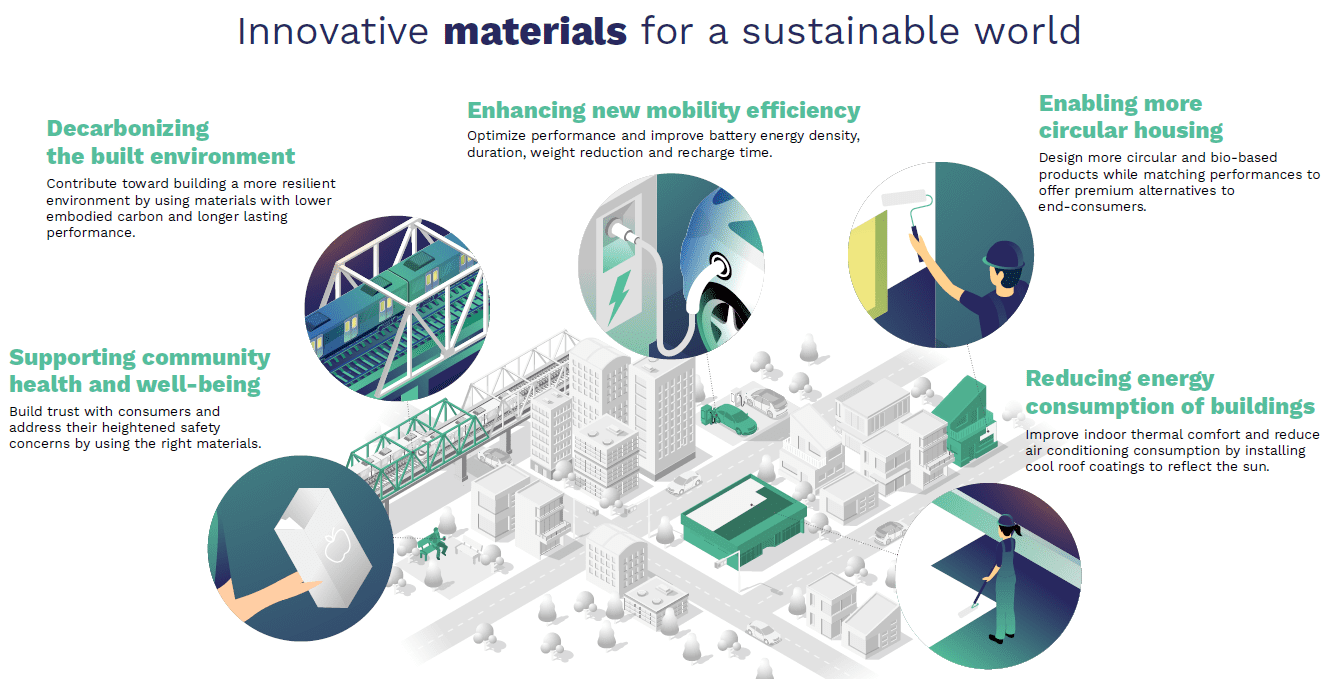 The Group will leverage its pioneering specialty resins and additives offering, and expertise in the lowest Volatile Organic Compound technologies*, to build solutions-oriented answers addressing sustainability, high performance, and anticipation on regulatory evolutions. Key featured innovations will include:
Cool surfaces painted white, enabling reduced air conditioning consumption
Development of the UV coil coating technology
New low temperature cure powder coating resins for industrial medium density fiberboard (MDF) applications
Extension of bio based and bio-mass balance specialty resins and additives enabling more circular housing applications
New UV/LED curable and waterborne solutions to develop safer inks and coatings for packaging
Arkema will also deliver two conferences and a series of presentations related to these latest
innovations.
To accomplish real change, we have to adapt how we work. Alongside leading companies
throughout the value chain, we are focusing on connecting the downstream consumer and
market expectations, to the upstream innovation capabilities; working together to improve
every sustainability aspect of the industry.
Meet our leaders and experts at the 2023 European Coatings Show (March 28-30, in
Nuremberg, Germany - Hall 4A- Booth #321).
More information about the Though Leader Panel
event, the full program of presentations and Arkema's latest innovations can be found on
the company's event website, here: